4 Men's Belts Solve The Styling Problem
There are three treasures for men, belts, leather shoes, and good watches. As a strong visual item of the body, the belt is the core of the three. A man needs only four belts in his closet: one canvas belt, one sailor belt, and two dress belts  in either brown or black, suitable for any situation.
Today's belt has already not for the sake of pants loose purely practical existence. The current belt decorative attributes will be more prominent. So what kind of belt is more suitable for you, more handsome and more comfortable to wear? I think it is closely related to material, color and style.
Belt material
Belts are mainly divided into two categories: casual belts and dress belts.
Most of the casual belts are made of nylon and braided. The nylon belt is wear-resistant, quick-drying and breathable. Use it casually, no rules, the more casual the better, and it can even fall naturally without going through the belt hole, but it doesn't match well, looks like a high school student, and looks immature.
The braided belt has more application scenarios and is more exquisite, suitable for the daily leisure of mature men, and the effect presented is also very romantic.
Dress belts need to pay attention to a lot and can not be too casual when choosing and wearing.
Cowhide is used for the majority of dress belts, and a small amount of horsehide is used.
Cowhide belts, such as calfskin, top layer cowhide, horse bridle, etc., but the horse bridle is worth mentioning. Although the name of the word for horse, it is the cowhide used to produce horse bridles. This kind of material is durable, greasy and gratifying. It is mostly sought after by retro lovers.
Most of the dress belts are made of cowhide. There is a technique to distinguish the quality of cowhide. Gently bend the belt, the thinner the folds, the more shiny the leather, the higher the leather grade, otherwise the grade is lower. The cowhide belt is best made in Europe, such as Italy and Spain.
Color match
The most worry-free collocation is as follows:
Elementary: the same color of belt and shoes.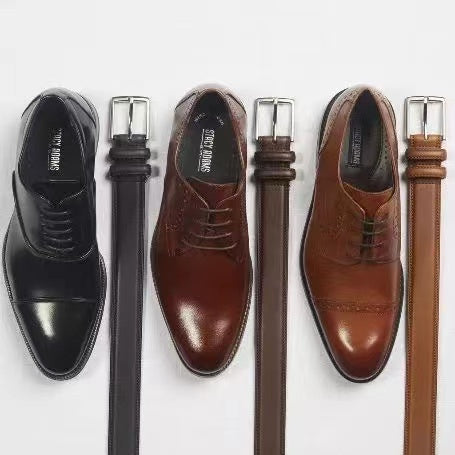 Getting started: the same color of belts, shoes, and leather straps.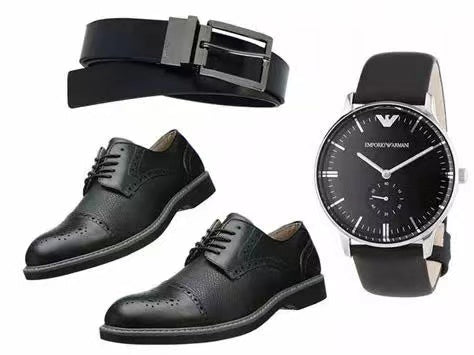 Intermediate grade: the color of the belt, leather shoes, and leather straps are the same, and the hardware of the belt is the same color as the steel ring of the watch.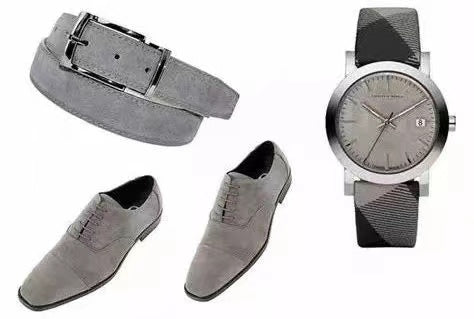 Ultimate Elegance: Complete all the above, have more than 5 sets, and each of the above items is added to a leather briefcase and a matching tie.
---